Makena Beach Residence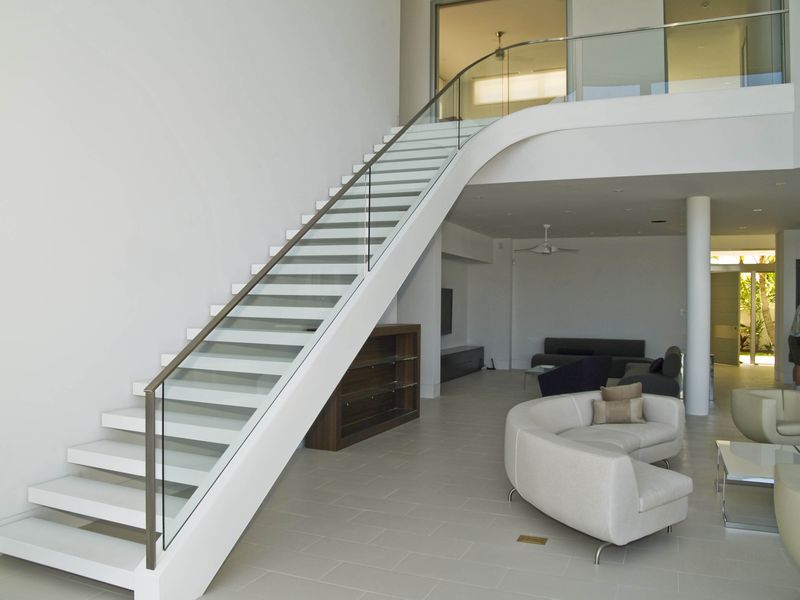 We are proud to have been part of the design team on this fantastic project in Makena Beach, Hawaii. The essence and beauty of true modern design - In visual perception becomes - what is not there. Seemingly floating tread design, invisible glass hardware, all capped with a simple ribbon of stainless steel. This project is an excellent example of this, and our stair while seemingly simple – is an exercise of countless critical relationships and tolerances and utilizes new glass engineering technology.
While we have dealt with bent glass on other projects this particular piece was quite a challenge. Many of this country's finest glass fabricators declined to quote on this project due to its complexity. We ultimately searched all over the country and found the best fabricator for this critical section and in the process learned that even the best can fail.
We were forced to reject the first two attempts due to significant quality imperfections in the glass (both technical and visual.) Further interactions and questionable customer service, necessitated us finding another "best" in the country fabricator. All in all - the glass was made about 4 times and on one version underwent many hours of precise polishing by one of the worlds greatest glass artists. The things you learn when it all seems so simple, is a journey of enlightenment.